SUBSCRIBE TO DIGITAL
Here you will find the latest digital editions of the Beacon and the Real Estate Guide.
Click on the copy you wish to open below. Happy reading!
 FOR PRINT SUBSCRIPTIONS PLEASE CALL (07) 308 8129 ext 824
"HOW TO" WITH YOUR DIGITAL EDITION
login to view youR info
1) Click on the LOGIN button
2) Enter your account id and postcode OR click on "Don't know your account number to be able to enter your email address"
3) Edit any details or renew your subscription.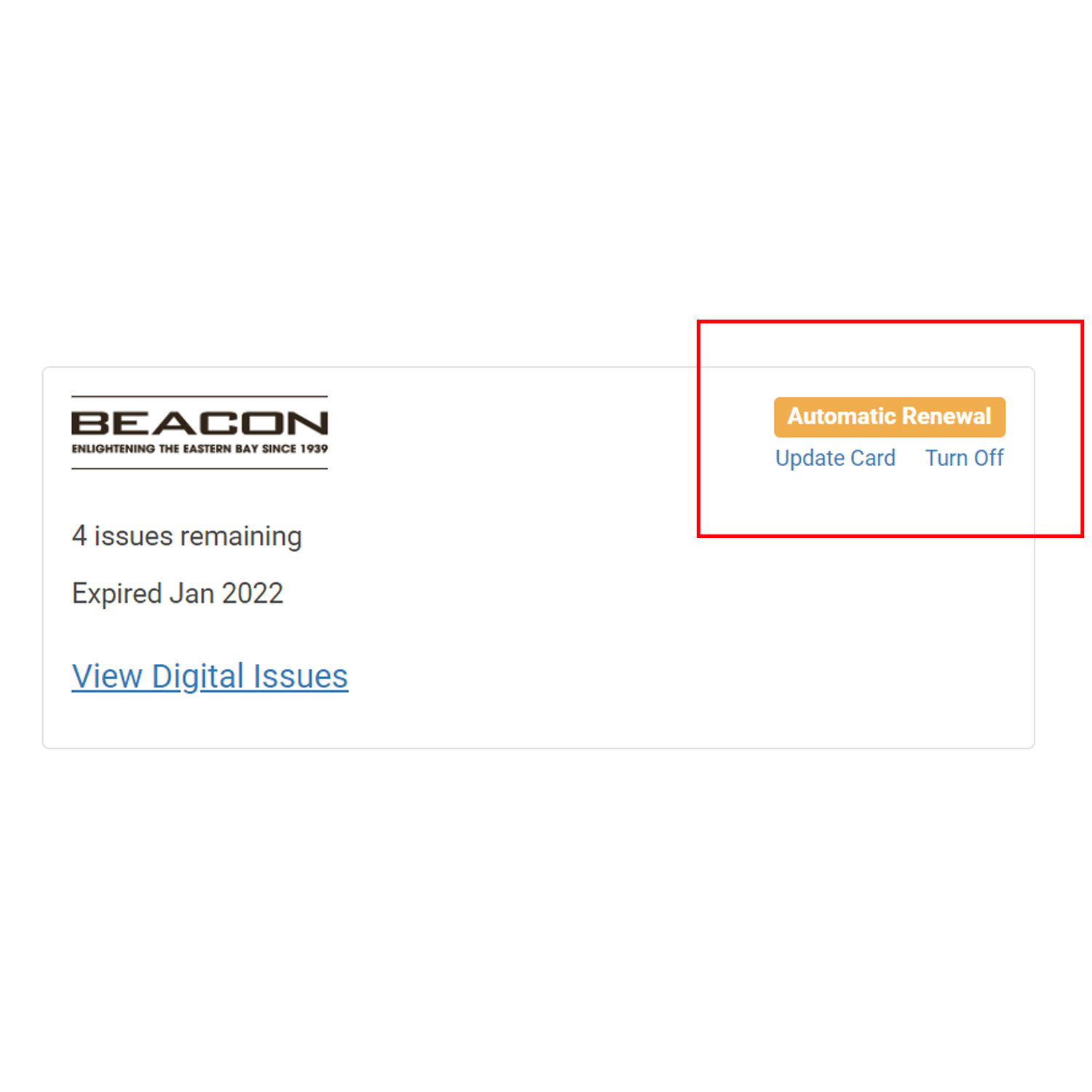 CANCEL YOUR CARD
1) Login the billing portal.
2) If your subscription shows "Automatic Renewal" you can turn it off by simply clicking "Turn Off".
 3) If this does not show, your subscription will end once you have received your allocated issues of The Beacon.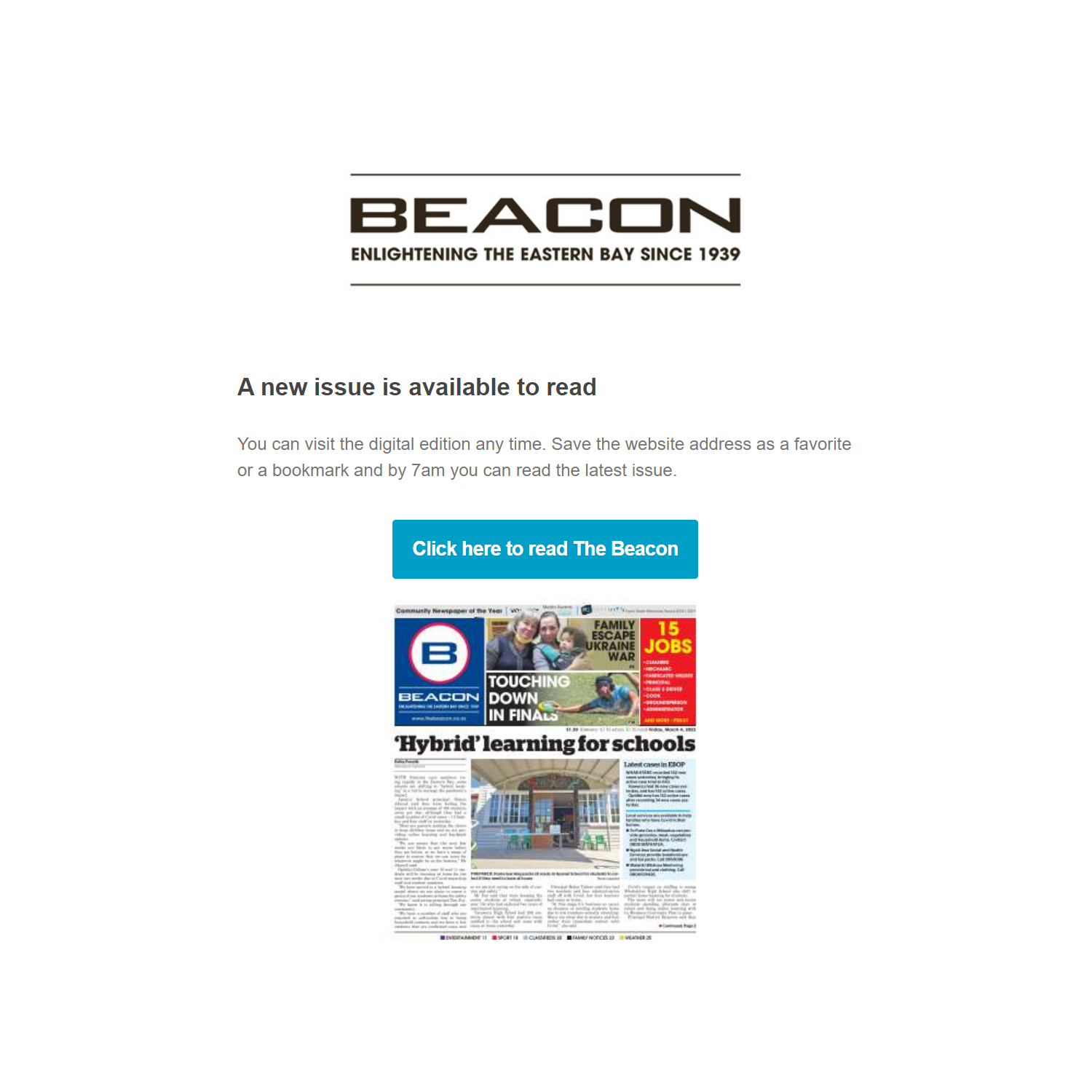 NEW ISSUE AVAILABLE
Every Wednesday and Friday you should receive a "New issue available" email.
You don't have to wait for this email to come, you can read any day you like.
Check your spam email if you do not receive it.
If you require a print subscription or a hard copy, please contact The Beacon office on (07) 308 8129 ext 824